Mediterranean? For SUre!
Come and join us in this adventure that will take us to know some of the hidden secrets of the province of Alicante. We will visit cities such as Alicante, Elche or Altea, as well as the Marine Reserve of Tabarca Island, the natural water park of Las Fuentes del Algar and many more.

We offer you a complete programme that will give you the opportunity to enjoy the wonders of a Summer University while doing a wide range of activities and workshops related to local culture, sutanibility and inclusivity. We will show you the real Mediterranean essence, starting from tasting typical Spanish food, following with our traditions and ending with the locals' favourite places.

Come and accompany us for a series of magical evenings where you will discover one of the most ancient traditions of the peninsula while allowing the light to fire you up.
Optional programme: - Aqualandia water park
- Tabarca island
Theme: Discover the mediterrrranen lifestyle while learning sustainability, inclusivity and the local culture. At the same, time we will enjoy the sea and an amazing social program. Accomodation: Gym. Video at https://www.instagram.com/reel/Ca-Lr-llT0t/?utm_source=ig_web_copy_link.
Wann 🕓︎Donnerstag, 04. August 2022 um 16:00 - Sonntag, 14. August um 16:00 MESZ
🌐︎ Ort Alicante φ38.34907 λ-0.49893
URL https://my.aegee.eu/summeruniversity/mediterranean-for-sure
Veranstalter AEGEE-Alicante, su2022@aegeealicante.org
Kategorien: Local culture und SU
Erstellt am Dienstag, 08. Februar 2022 um 00:01:30 MEZ
Letzte Änderung am Montag, 20. Juni 2022 um 09:51:52 MESZ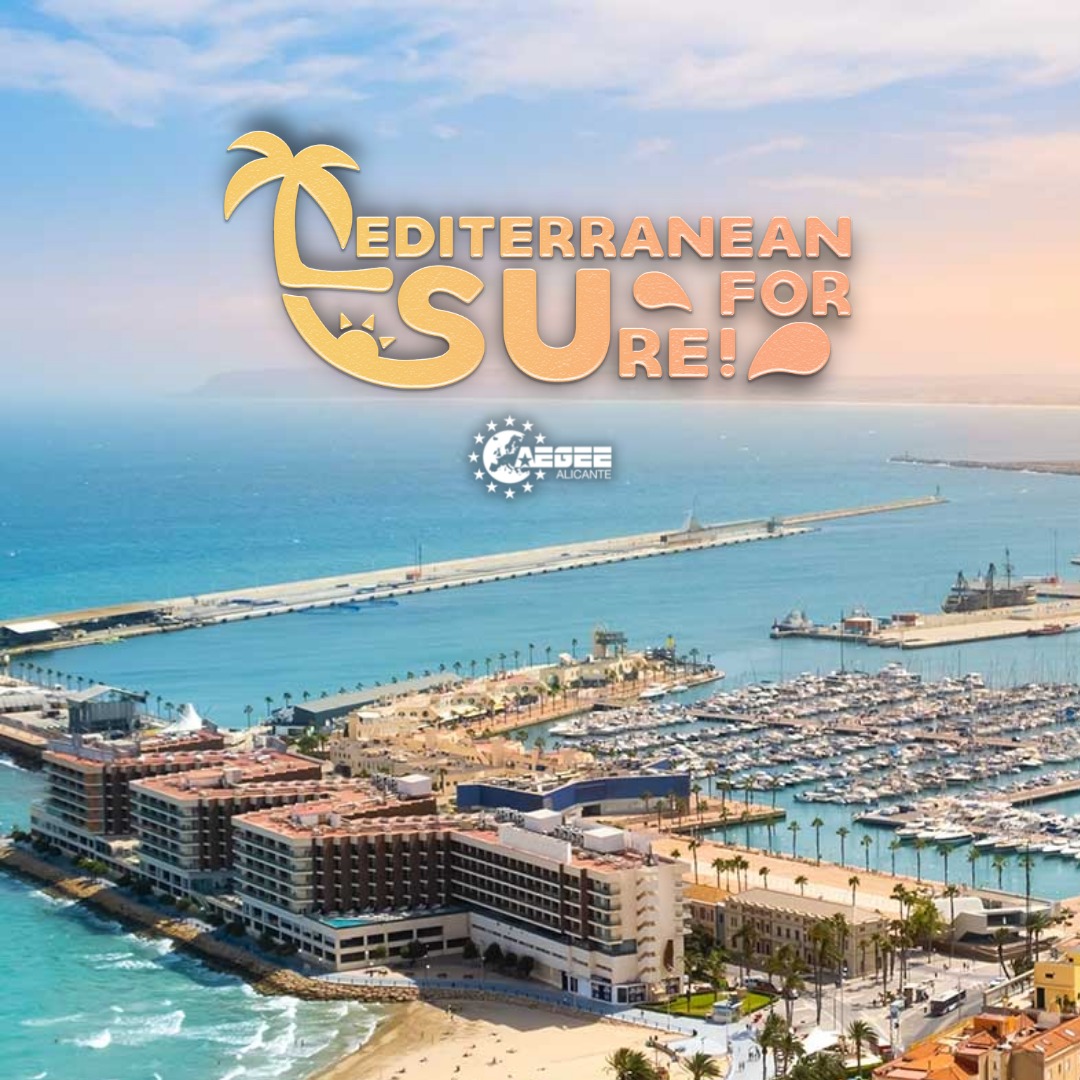 Verknüpfung zum Kalender https://cal.aegee.org/?d=2022-08-04&id=e947872a-224b-4c84-8d25-90a541a9ec4-30&cal=0
💾︎iCalendar Datei https://cal.aegee.org/c/0/e947872a-224b-4c84-8d25-90a541a9ec4-30.ics
Kalender OMS