Green It Up! in Munich
Servus! and Welcome to the capital city of Bavaria, Munich. Located among breathtaking green hills and surrounded by pure nature of the river Isar, our city and AEGEE-München will take you on the exciting adventure. On this green adventure, you will discover how to reach an approaching-to-zero-waste lifestyle, how to build and advocate for making your city smarter and more inclusive. You will see Munich on foot and bike, from an electric bus and train. Additionally, you will get to experience our long-lasting beer-brewing tradition.

Our highly international team and the ambassadors of the SAIL Project has prepared a vast variety of workshops on sustainability and inclusivity, and will make sure that you can take the most practical knowledge back to Green Up! your city.

This event is co-financed by the European Youth Forum as part of the SAIL Project as a Pilot Summer University.
Theme: Green It Up! in München: the European youth as a main driver for making the cities smarter & greener. Learn about recycling & nutrition alternatives, cycling movements and different eco-initiatives as well as how to drive positive change in your city. Accomodation: Hostel. 🌐 https://aegee-muenchen.de/index.php/su2022/ This event is for maximum 20 participants. Applications are over.
Кога 🕛︎събота, 13 август 2022 г., 12:00 ч. - неделя, 21 август, 12:00 ч. Гринуич+2
🌐︎ Място Munich φ48.13811 λ11.57535
Интернет адрес https://my.aegee.eu/summeruniversity/green-it-up-in-munich
Организатор AEGEE-München, su@aegee-muenchen.de
Категории: SU и Sustainability
Въведено на петък, 11 февруари 2022 г., 18:30:16 ч. Гринуич+1
Последна промяна на понеделник, 04 юли 2022 г., 01:43:28 ч. Гринуич+2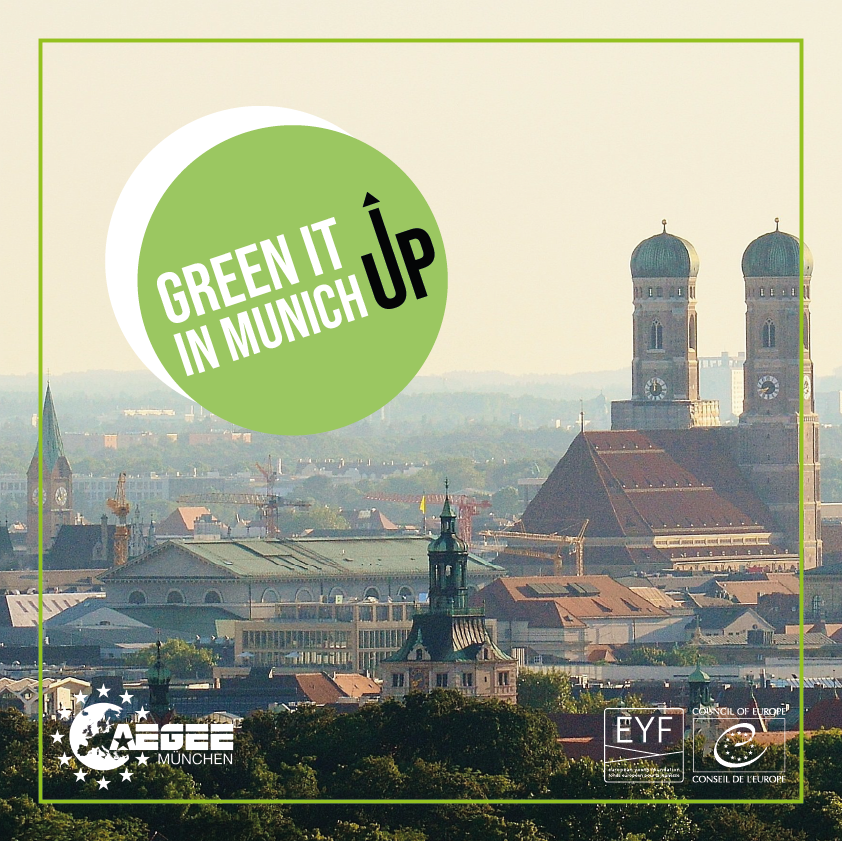 Връзка към календара https://cal.aegee.org/?d=2022-08-13&id=e947872a-224b-4c84-8d25-90a541a9ec4-41&cal=0
💾︎iCalendar файл https://cal.aegee.org/c/0/e947872a-224b-4c84-8d25-90a541a9ec4-41.ics
Календар OMS