A SAILing Story: Explore The World Around You!
Do you want to explore the beautiful landscapes the Basque Country has to offer? Do you want to travel across mountains and sea while learning about inclusivity ,sustainability and activism? Then, come SAIL with us! We will take you on a journey along the Basque coast, meet local activists and discuss how to make the world a better place. We will finish this incredible experience participating in the biggest celebration in the Basque Country, Aste Nagusia. Come learn, think, discover and expand your horizons with AEGEE-Bilbao!

This event is co-financed by the European Youth Forum as part of the SAIL Project as a Pilot Summer University.
Theme: Inclusivity, Sustainability, Active Advocacy at local and regional levels. Accomodation: Hostel.
Wann 🕒︎Freitag, 12. August 2022 um 15:00 - Sonntag, 21. August um 15:00 MESZ
🌐︎ Ort Bilbao φ43.25738 λ-2.95278
URL https://my.aegee.eu/summeruniversity/a-sailing-story-bilbao
Veranstalter AEGEE-Bilbao, eventosaegeebilbao@gmail.com
Kategorien: SU und Sustainability
Erstellt am Freitag, 11. Februar 2022 um 20:33:14 MEZ
Letzte Änderung am Sonntag, 14. August 2022 um 16:06:35 MESZ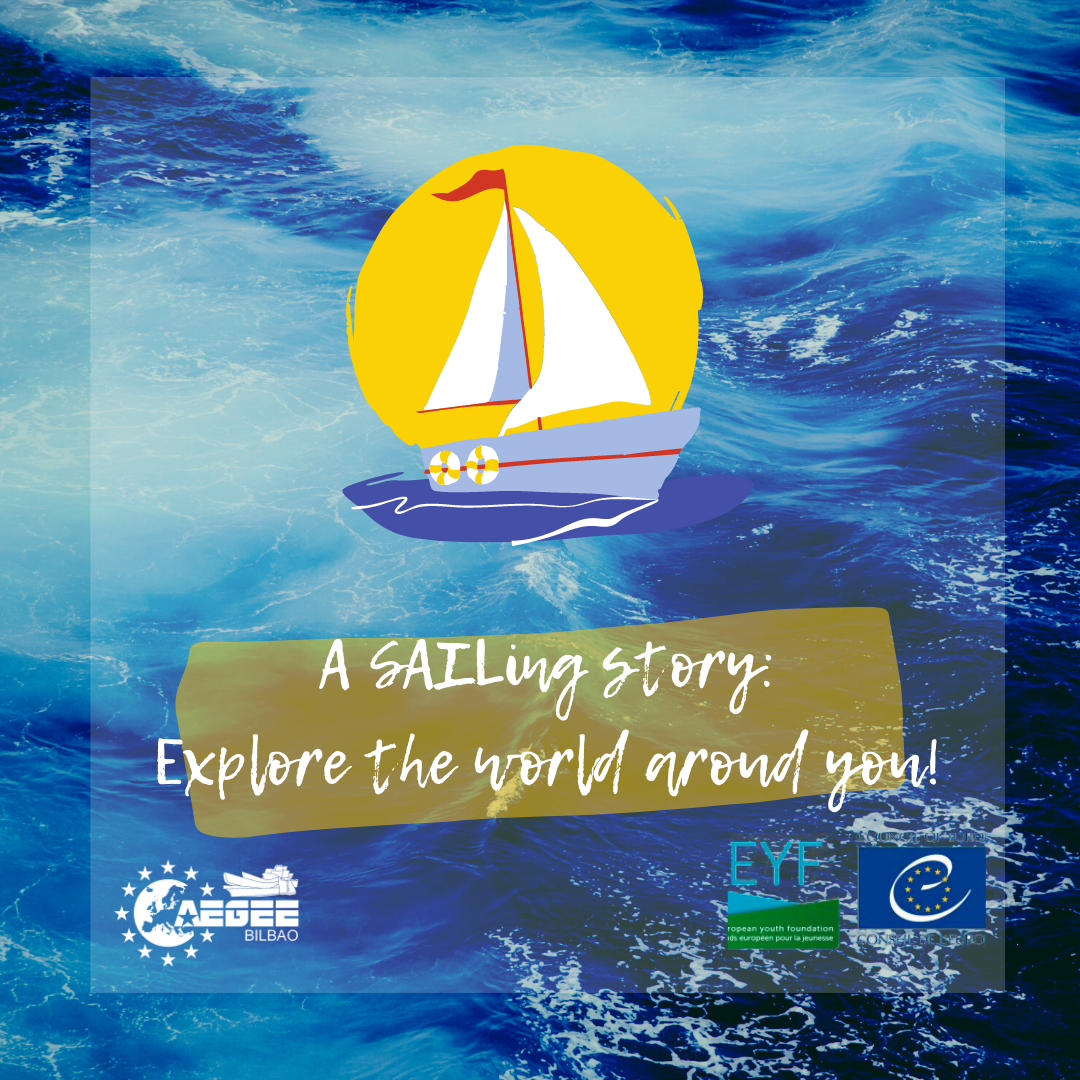 Verknüpfung zum Kalender https://cal.aegee.org/?d=2022-08-12&id=e947872a-224b-4c84-8d25-90a541a9ec4-44&cal=0
💾︎iCalendar Datei https://cal.aegee.org/c/0/e947872a-224b-4c84-8d25-90a541a9ec4-44.ics
Kalender OMS