W.I.N.E. 2023 - Water Isn't Nutritious Enough
Located at the foot of the beautiful Alps 🏔️ The Piedmontese capital is a city with a thousand faces 🌓 Unexpected, elegant and magical ✨Turin invites you to discover the Piemontese history and cuisine admiring the royal castles and garden scattered all around the city 🏰 City home to world famous museums like the Mole Antonelliana and the 2nd worlds biggest Egyptian museum ☀️ A few kilometers ride and you'll step into the peaceful piedmont countryside where you'll experience a full immersion tasting the finest Italian Wines 🍷 And the nightlife ? Two weeks of crazy parties await you in the busy bars and clubs of Turin 🎉 💃🏼 while sipping the most famous and secret recipe of turinese cocktails, the TAMANGO🍹 Are you in to have the summertime of your life? WINE NOT!
Optional programme: Sacra San Michele and piemontese dinner
Theme: We want to show our participants the typical Italian enthusiasm and hustle and bustle of Turin and the Piedmontese country. With our event we want to show and teach the participants, not only the importance of wine in historical, cultural and economical terms. But we want to show them how colorful and bright Turin is, because even if it is one of the most polluted European cities, it is also the one who is strongly fighting against pollution, researching and trying to develop several solutions.
And how to combine those two topics, if not taking the participants to visit some of the most famous piedmontese vineyards? Where we can take some good and refreshing wine tasting, and discuss with owners about how they manage the global situation. Accomodation: Gym. Video at https://youtu.be/1Wzq5hCK9P8.
Wann 🕛︎Sonntag, 23. Juli 2023 um 12:00 - Samstag, 05. August um 12:00 MESZ
🌐︎ Ort Turin φ45.07365 λ7.68502
URL https://my.aegee.eu/summeruniversity/wine2023
Veranstalter AEGEE-Torino
Kategorien: Local culture und SU
Erstellt am Sonntag, 12. Februar 2023 um 20:46:06 MEZ
Letzte Änderung am Donnerstag, 13. Juli 2023 um 12:36:18 MESZ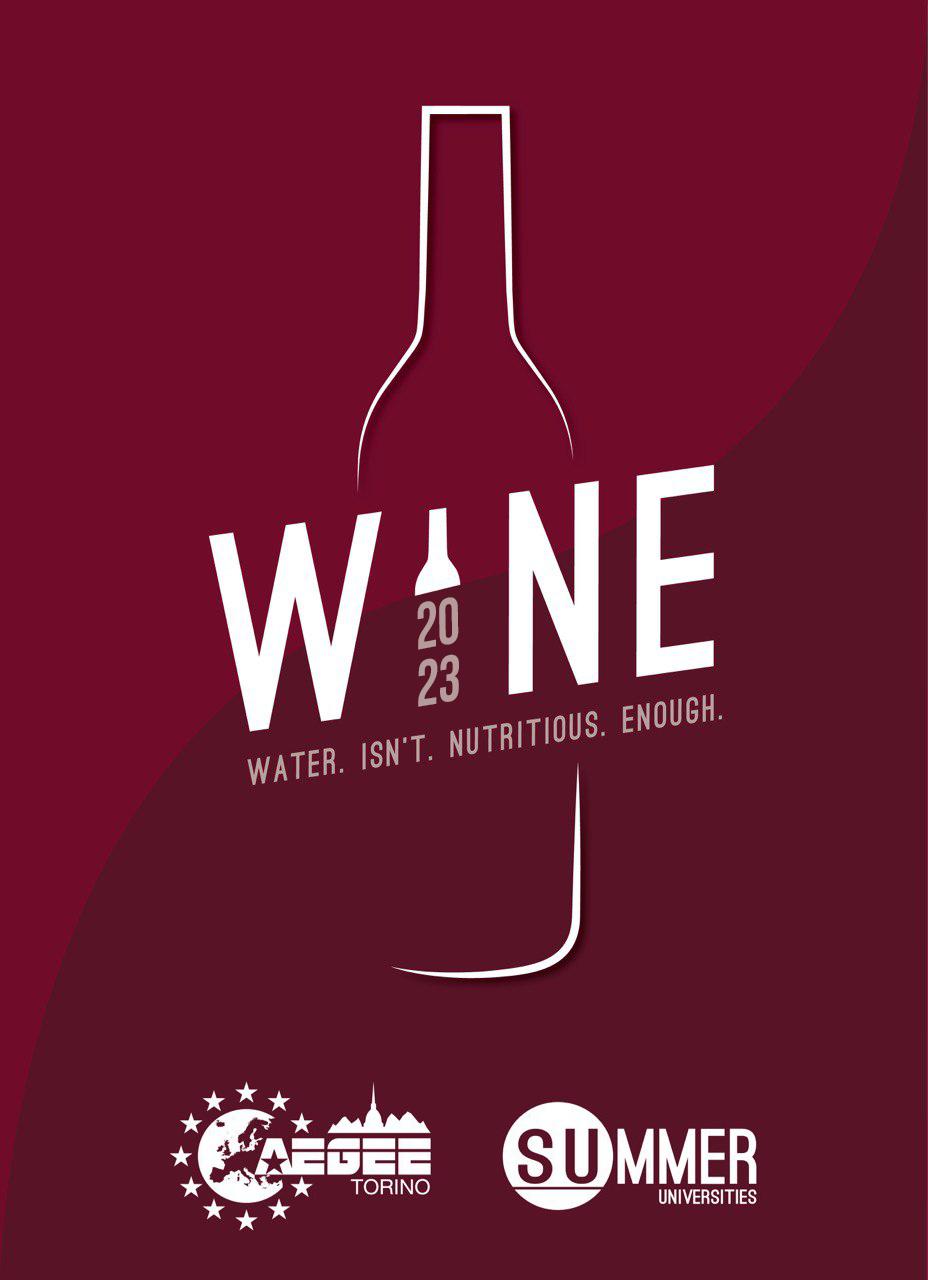 Verknüpfung zum Kalender https://cal.aegee.org/?d=2023-07-23&id=e947872a-224b-4c84-8d25-90a541a9ec4-60&cal=0
💾︎iCalendar Datei https://cal.aegee.org/c/0/e947872a-224b-4c84-8d25-90a541a9ec4-60.ics
Kalender OMS