Brixtreme vol.3 - Hear the Roar
Feeling the need of a great adventure? Join us this summer to visit the heart of the Italian Capital of Culture 2023! 🇮🇹☀️
Be prepared to discover the history of the city of Brescia, from the ruins of the roman empire to its medieval Castle, second largest fortress in the European history.
And of course our programm doesn't stop there!😎 With its perfect location, our territory offers the chance for a large number of outdoor activities🏞!
We will show you the greatness of the prealpes mountains, between hikes and amazing landscapes, all do the way down to our beautiful Garda Lake to relax and enjoy some time together🏖🍹!
In AEGEE Brescia one thing we know is how to have fun, from daylight activities to all night long parties🥳🍻!
So what are you waiting for? Come join our incredible team of organizers and we guarantee you we will show you the time of your life! 🤗
Optional programme: Rope park and clubbing
Theme: Sports and activities in the city, the lakes and the alps mountains. Accomodation: Dormitory and mountain house.
Кога 🕛︎четвъртък, 27 юли 2023 г., 12:00 ч. - неделя, 06 август, 12:00 ч. Гринуич+2
🌐︎ Място Brescia φ45.563 λ10.22244
Интернет адрес https://my.aegee.eu/summeruniversity/brixtreme-vol3---hear-the-roar
Организатор AEGEE-Brescia, summeruniversity.aegeebrescia@gmail.com
Категории: SU и Sports
Въведено: петък, 17 февруари 2023 г., 16:02:14 ч. Гринуич+1
Последна промяна: понеделник, 29 май 2023 г., 17:26:39 ч. Гринуич+2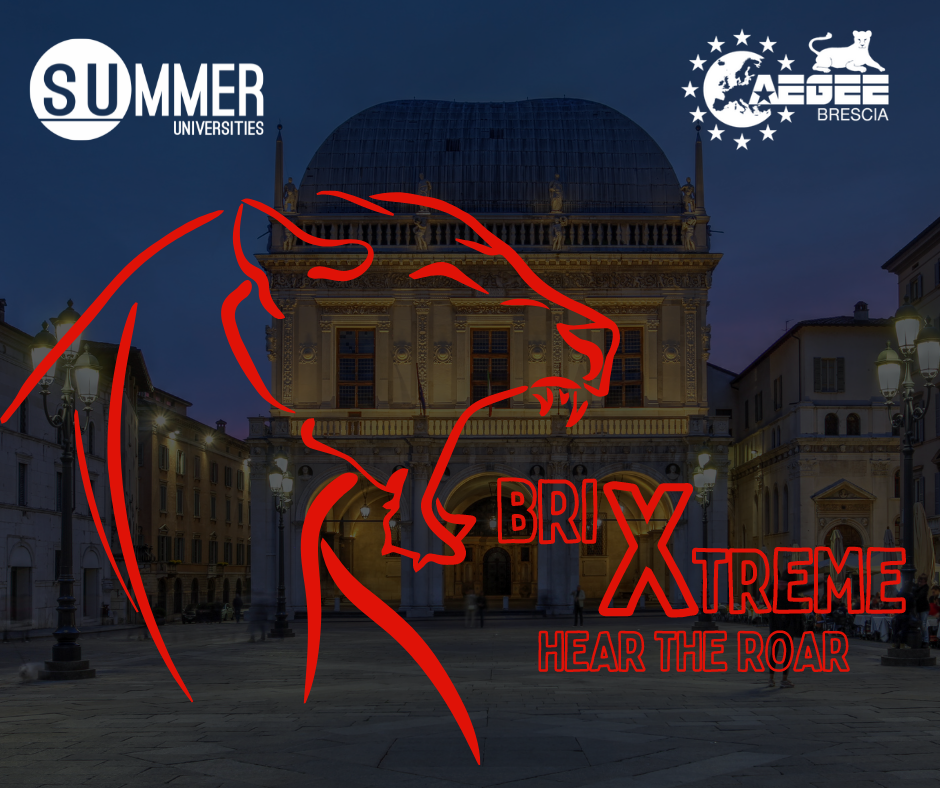 Връзка към календара https://cal.aegee.org/?d=2023-07-27&id=e947872a-224b-4c84-8d25-90a541a9ec4-63&cal=0
💾︎iCalendar файл https://cal.aegee.org/c/0/e947872a-224b-4c84-8d25-90a541a9ec4-63.ics
Календар OMS