SUn-kissed in Sicily
Are you ready to deep dive into the pearl of the Mediterranean Sea? Wonders await! Culture, ancient history, sea sight, sleepless nights and much more! This is SUn-kissed in Sicily!
Optional programme: Trip to Taormina, Trip to Etna
Theme: Social inclusion, as the University will deliver us (with the support of few professors) a migration related workshop and related policies, local culture and Sicilian language, as it is a linguistic minority. Accomodation: Hostel/Gym.
When 🕙︎Saturday, August 05, 2023 at 10:00 - Thursday, August 17 at 10:00 GMT+2
🌐︎ Location Catania φ50.85033 λ4.35171
URL https://my.aegee.eu/summeruniversity/sun-kissed-in-sicily-
Organizer AEGEE-Catania
Categories: Local culture and SU
Created on Saturday, February 18, 2023 at 11:54:24 GMT+1
Last modified on Tuesday, June 13, 2023 at 23:06:14 GMT+2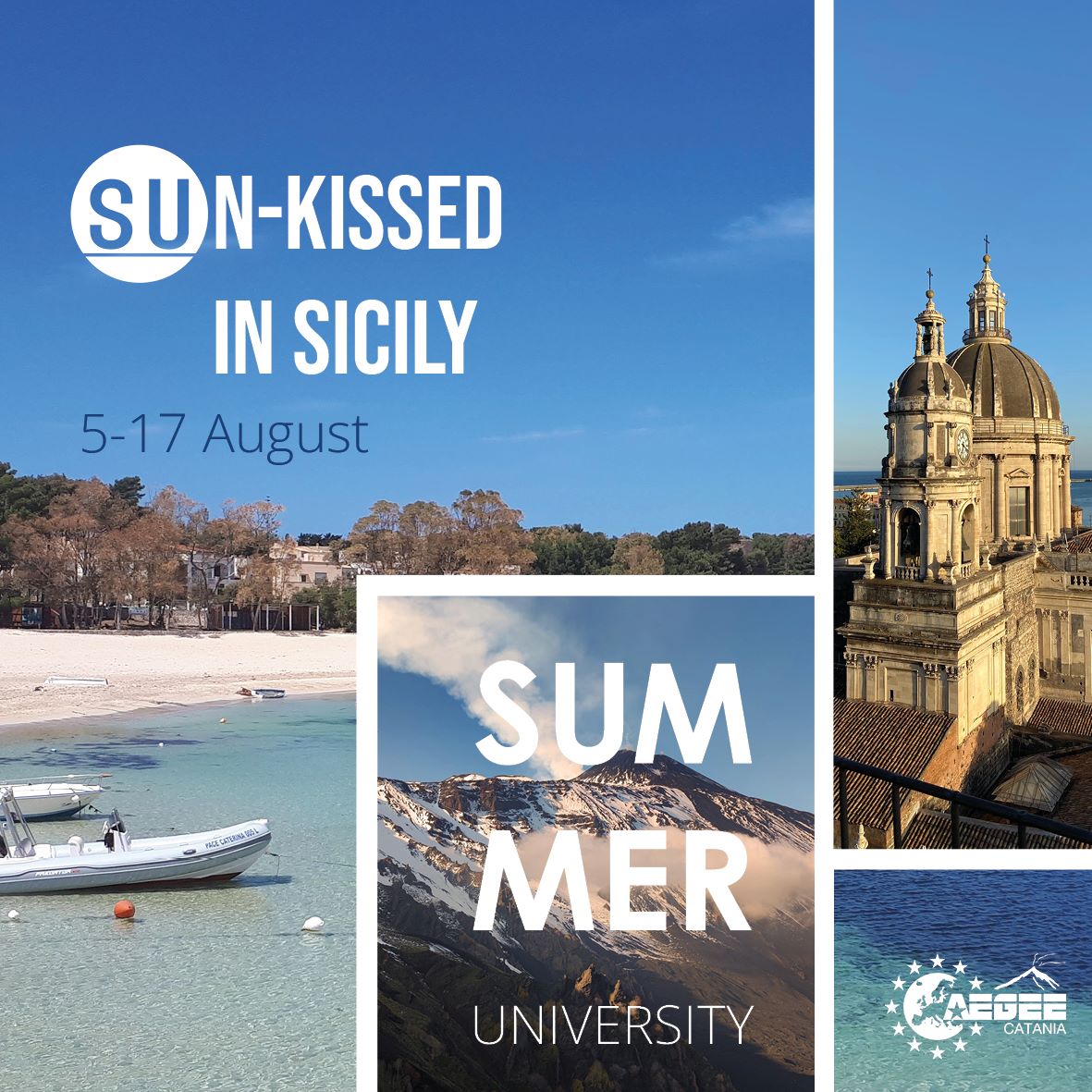 Link to calendar https://cal.aegee.org/?d=2023-08-05&id=e947872a-224b-4c84-8d25-90a541a9ec4-65&cal=0
💾︎iCalendar file https://cal.aegee.org/c/0/e947872a-224b-4c84-8d25-90a541a9ec4-65.ics
Calendar OMS