BiG Culture 2 tast3 - Italian Capitals of Culture Limited Edition
Would you like to try the BiG taste of Bergamo? 🦔

Bergamo is a city with a big heart, perched atop the sixteenth-century Venetian walls on the Pre-Alps mountain range in northern Italy.
BiG Culture 2 tast3 is an immersive experience in the culture of the city of Bergamo which, together with Brescia, obtained the title of Italian Capital of Culture in 2023.🏛️🎭
We will pass 10 days togheter and we will lead you to discover the city's art and history through a tour of the medieval town, practical workshops on food culture, architectural landscapes, trips in the nature and the sustainable values of local businesses. 🥟
Let's go deeper, here some activities: fruit picking in an orchard, visit to UNESCO heritage sites of Bergamo and its province, discovery of the Astino valley, a symbol of biodiversity, a local festival, European night, treasure hunt and parties outdoor! ;) 🍑⛪🥳👯🌱🪅

Hope, pride and revival are the reasons that prompted the city and our Antenna to bet on culture as a tool for rebirth. 👣 Here we are again after a while, SUmmer University is back to (upper) town!
Optional programme: Visit to the Crespi d'Adda village, a working-class village from the industrial era.
Theme: The theme of the event is the discovery of Bergamo's local culture and food on the occasion of the nomination of Bergamo and Brescia as Italian capitals of culture 2023. Accomodation: Gym. This event is for 30 participants. The fee is 128(+50)€. Applications are closed.
When 🕛︎Friday, July 21, 2023 at 12:00 - Sunday, July 30 at 12:00 GMT+2
🌐︎ Location Bergamo φ45.70425 λ9.66281
URL https://my.aegee.eu/summeruniversity/big-culture-2-tast3
Organizer AEGEE-Bergamo, president@aegeebergamo.eu
Categories: Local culture and SU
Created on Saturday, February 18, 2023 at 22:04:39 GMT+1
Last modified on Wednesday, March 22, 2023 at 23:06:52 GMT+1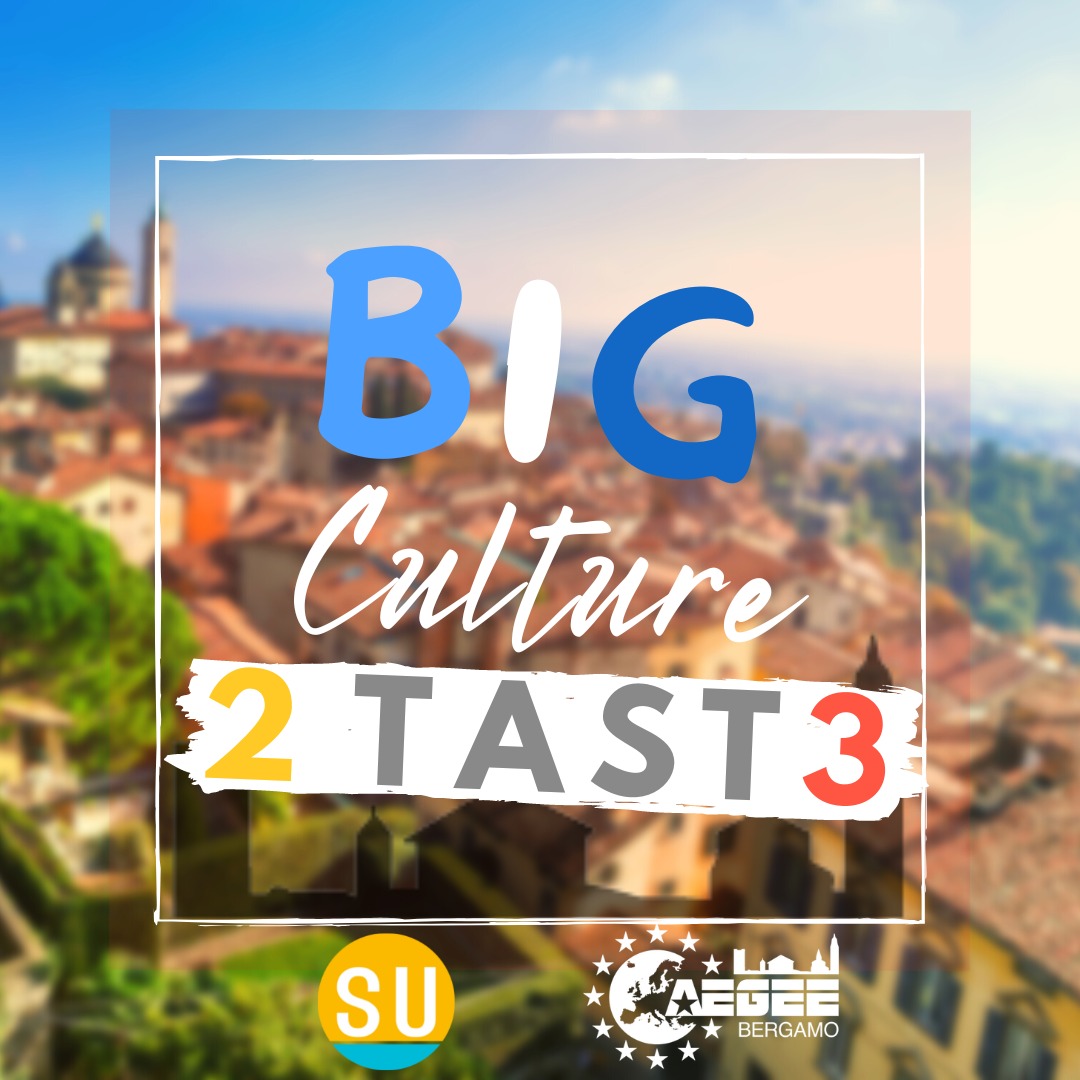 Link to calendar https://cal.aegee.org/?d=2023-07-21&id=e947872a-224b-4c84-8d25-90a541a9ec4-67&cal=0
💾︎iCalendar file https://cal.aegee.org/c/0/e947872a-224b-4c84-8d25-90a541a9ec4-67.ics
Calendar OMS