Romania's Summer Escape: Embracing Timeless Festivities
Experience the vibrant spirit of Romania's summer celebrations! 🎉 Join us for Romania's Summer Escape: Embracing Timeless Festivities and immerse yourself in a world of joyous traditions, lively music, and delicious food. Discover the cultural practices and crafts that have been cherished in Romania for generations, and connect with like-minded individuals to create unforgettable memories together. Come escape the mundane and embrace the timeless customs of Romania's summer - it's an event you won't want to miss! 😎
Optional programme: - Bucharest: Palace of Parliament, Spring Palace
- Polovragi: Muierilor Cave
- Turda: Saltmine
Theme: Journey to the Heart of Romania's Summer! This immersive event celebrates the vibrant local culture and traditions that make Romania so unique. Come experience the magic of a Romanian summer through interactive workshops, performances, and activities that will transport you to a world of timeless customs. Learn the ancient art of pottery-making, try your hand at traditional embroidery, and sample delicious local cuisine made with fresh, seasonal ingredients.😋
Dance to the beat of folk music played on traditional instruments, and learn the steps to Romanian circle dances🕺🕺 that have been passed down through generations. Hear stories from local artisans and craftsmen who will share their passion for preserving the customs and traditions of their ancestors.
Our interactive activities are designed to connect you with like-minded individuals and create memories that will last a lifetime. Come escape to Romania's summer wonderland and discover the magic for yourself!" Accomodation: Hostel, student dorms, camping. This event is for 30 participants. The fee is 210(+50)€. Applications are closed.
Wann 🕒︎Freitag, 21. Juli 2023 um 15:00 - Freitag, 04. August um 11:00 MESZ
🌐︎ Ort Constanța φ44.18901 λ28.63989
URL https://my.aegee.eu/summeruniversity/romania-summer-escape
Veranstalter AEGEE-Bucureşti
Kategorien: Local culture und SU
Erstellt am Sonntag, 19. Februar 2023 um 20:38:30 MEZ
Letzte Änderung am Sonntag, 26. März 2023 um 17:05:52 MESZ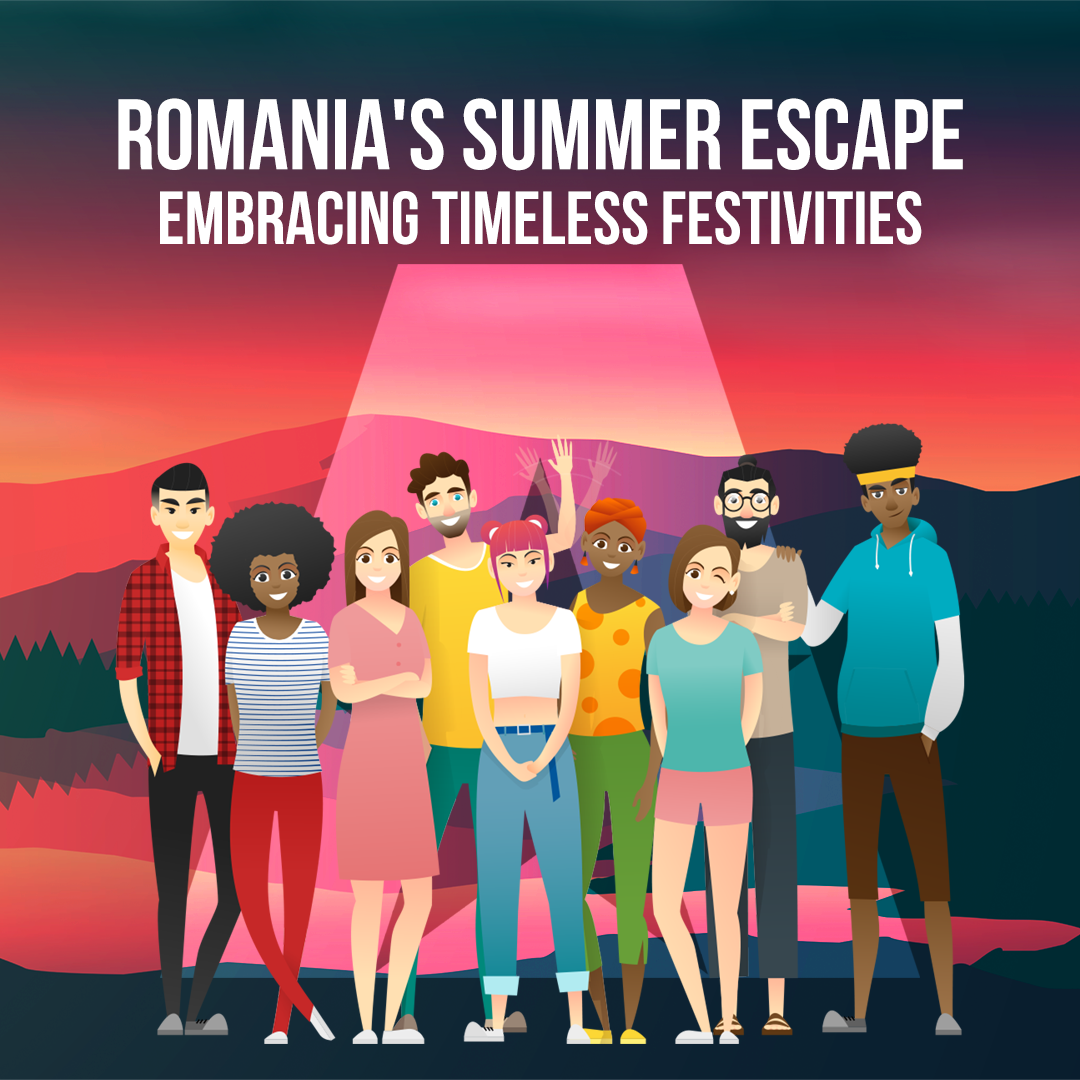 Verknüpfung zum Kalender https://cal.aegee.org/?d=2023-07-21&id=e947872a-224b-4c84-8d25-90a541a9ec4-74&cal=0
💾︎iCalendar Datei https://cal.aegee.org/c/0/e947872a-224b-4c84-8d25-90a541a9ec4-74.ics
Kalender OMS