Too Hot to Czech It 🔥🤩😍
On the shores of Bohemian lakes, gorgeous AEGEEans meet and mingle. But there's a twist! 🔥

In order to achieve personal growth ⏫, make new meaningful friendships 🤩 and gain as many memories as possible 🥰, our participants will have to dig deep inside their souls together with us and during our SU work on themselves and together with other AEGEEans. That all will happen while you'll be surrounded by the Hundred-Spired Prague 🏰, beautiful landscape 🌳 and peaks of our highest mountains 🗻.
Optional programme: Pub Crawl, Safari ZOO visit, and Treetop trail in the Giant Mountains
Theme: Our SU focuses on different hot topics connected to mental health that can in general help improve overall satisfaction of our participants. We will dig deeply into the themes of self-perception and self-worth, explore the ways we can take care of ourselves on a daily basis through food, sleep, our surroundings or our own thoughts, and discover the healthy ways we can connect with friends. Accomodation: dorms, gym, cottage.
Wann 🕔︎Montag, 03. Juli 2023 um 17:00 - Donnerstag, 13. Juli um 13:00 MESZ
🌐︎ Ort Praha φ50.09118 λ14.41013
URL https://my.aegee.eu/summeruniversity/too-hot-to-czech-it
Veranstalter AEGEE-Praha, toohottoczechit@aegee-praha.cz
Kategorien: Mental health und SU
Erstellt am Sonntag, 19. Februar 2023 um 22:56:54 MEZ
Letzte Änderung am Mittwoch, 14. Juni 2023 um 18:14:12 MESZ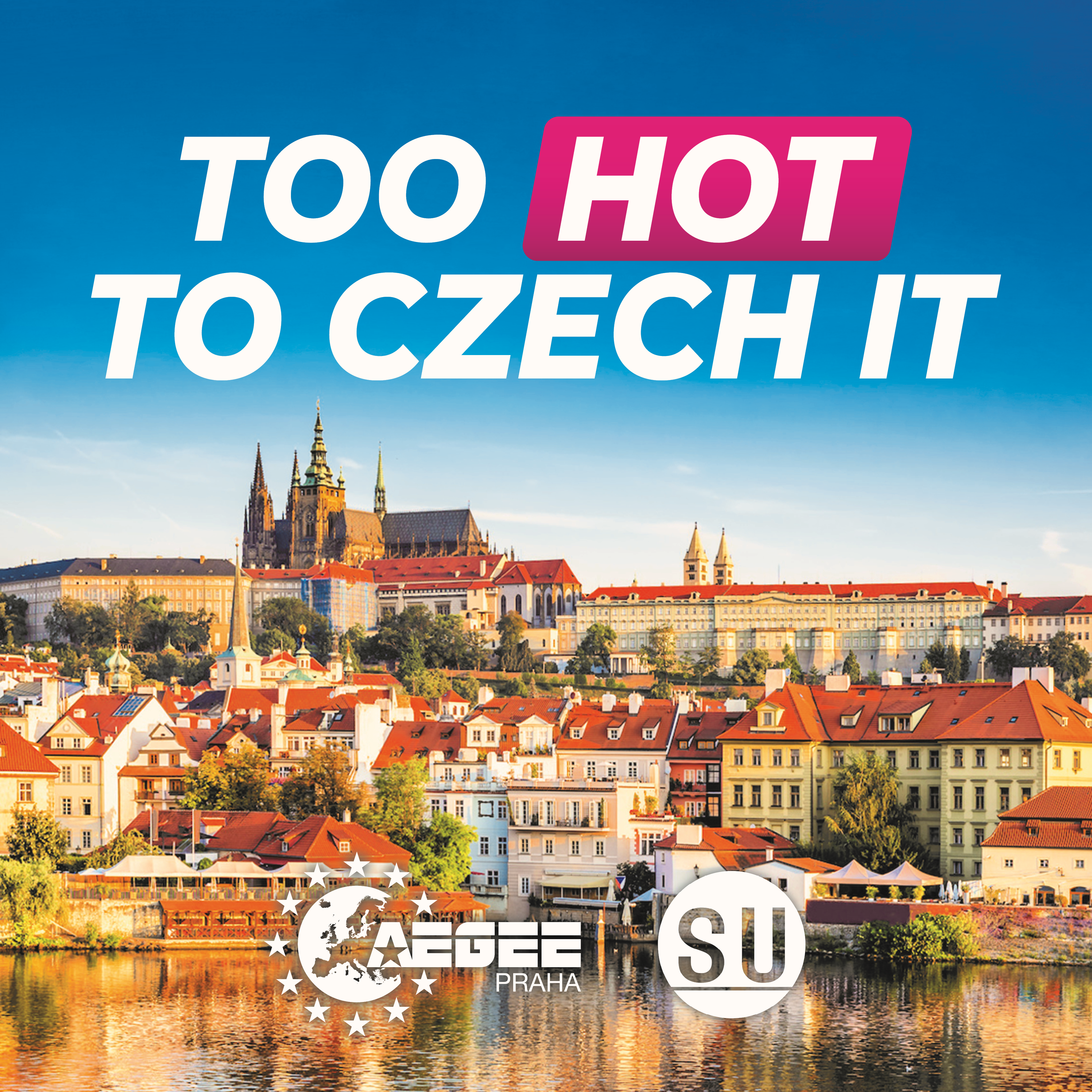 Verknüpfung zum Kalender https://cal.aegee.org/?d=2023-07-03&id=e947872a-224b-4c84-8d25-90a541a9ec4-78&cal=0
💾︎iCalendar Datei https://cal.aegee.org/c/0/e947872a-224b-4c84-8d25-90a541a9ec4-78.ics
Kalender OMS