Application deadline: Winter Madness Vol. 6: Eurovision
The event takes place from Wednesday, 27 December 2023 until Tuesday, 2 January 2024.

Step into the time machine of nostalgia as AEGEE-Novi Sad presents the 6th New Year Event—an extravaganza that combines the magic of Eurovision with the unparalleled flair of our legendary parties🌟

Picture this: a venue transformed into a Eurovision wonderland, where flags from participating countries flutter in the air, and a stage awaits performances that will rival the most iconic moments in Eurovision history. The air crackles with the infectious beats of Euro-pop hits, setting the stage for a night of pure, unadulterated celebration🎶

As a chapter with a tradition as rich as Eurovision itself, AEGEE-Novi Sad invites you to join us in revisiting the past and reliving the memories that made growing up with Eurovision the highlight of our childhoods. And let's not forget our reputation for throwing the most unforgettable parties—we're turning up the volume with not one, but seven spectacular parties! 🥳

Indulge your senses with a wine tasting experience, immerse yourself in the city's charm with thrilling games and exploration of the European Capital of Culture, glide through the night on ice skates, uncover the secrets of the Fortress and Catacombs on an exclusive tour, savor traditional dinners that transport you across Serbia, and to top it all off, a treasure trove of gifts awaits.

What are you waiting for? Click that apply button and be a part of an experience that promises to be nothing short of legendary. This New Year's Eve, let's make memories that will echo through time. Are you ready to be a part of the unforgettable experience?💙 The fee is 199€. This event is for 35 participants.
Due 🕦︎Sunday, December 10, 2023 at 23:59 GMT+1
🌐︎ Location Novi Sad φ45.25573 λ19.84537
URL https://my.aegee.eu/events/winter-madness-vol-6-eurovision
Organizer AEGEE-Novi Sad
Category: Cultural
Created on Monday, October 23, 2023 at 15:06:39 GMT+2
Last modified on Wednesday, December 06, 2023 at 21:30:20 GMT+1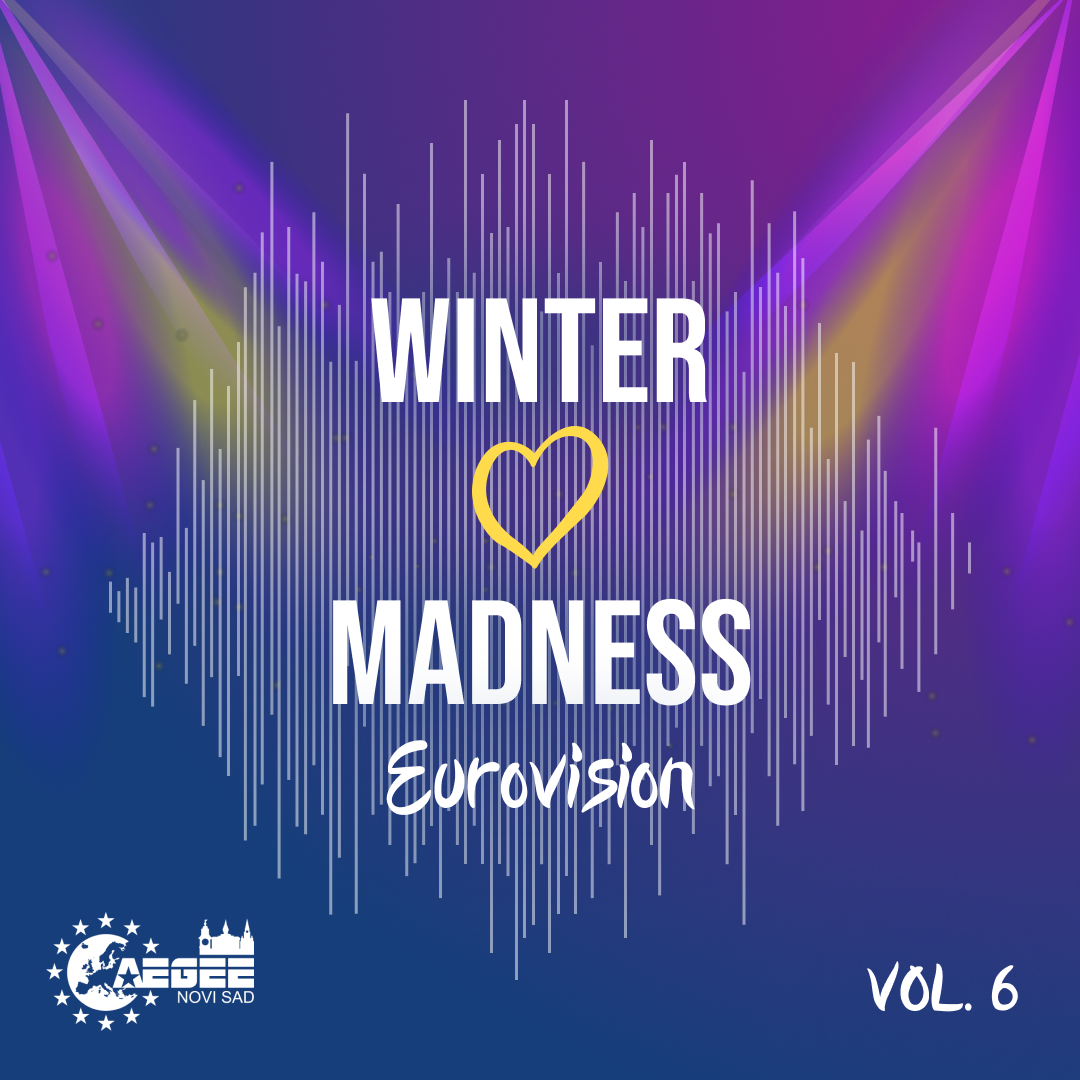 💾︎iCalendar file https://cal.aegee.org/c/0/e947872a-224b-4c84-8d25-90a541a9ec8-235.ics
Calendar OMS